Agitron has started to invite member organizations to participate in its Early Access Program Agitron Lab.
Agitron Lab is a program that enables member organizations to discover and test next generation electronic shelf labels and the first versions of Agitron Clarence AI, an AI-based dynamic pricing solution that ups the game by connecting multiple data sources and sensors and discovering valuable hidden patterns that enable better data-driven decision-making.
Starting with proprietary IoT devices for non-invasive in-store customer tracking to uncover and help improve the hidden patterns in customer journey, while identifying areas of the store that may be over- or under-utilized (which in the days of COVID -19 may even be considered an even more pressing problem, than it was when Agitron started), Agitron soon realized that there was a much bigger problem to solve when it came to cumbersome manual price changes, which are both a problem in themselves and one of the main obstacles for retailers when it comes to introducing dynamic pricing. With the problem having been validated by retail industry veterans, the Agitron team decided to take the bull by the horns and began development of what is now Agitron Connect – the first true cloud-based all-in-one system for in-store dynamic pricing. Influenced by other user-centric technology companies, Agitron not only helps retailers streamline operations, increase revenue and achieve better margins, but also significantly improves the shopping experience by supporting the shopper with technology rather than disrupting them.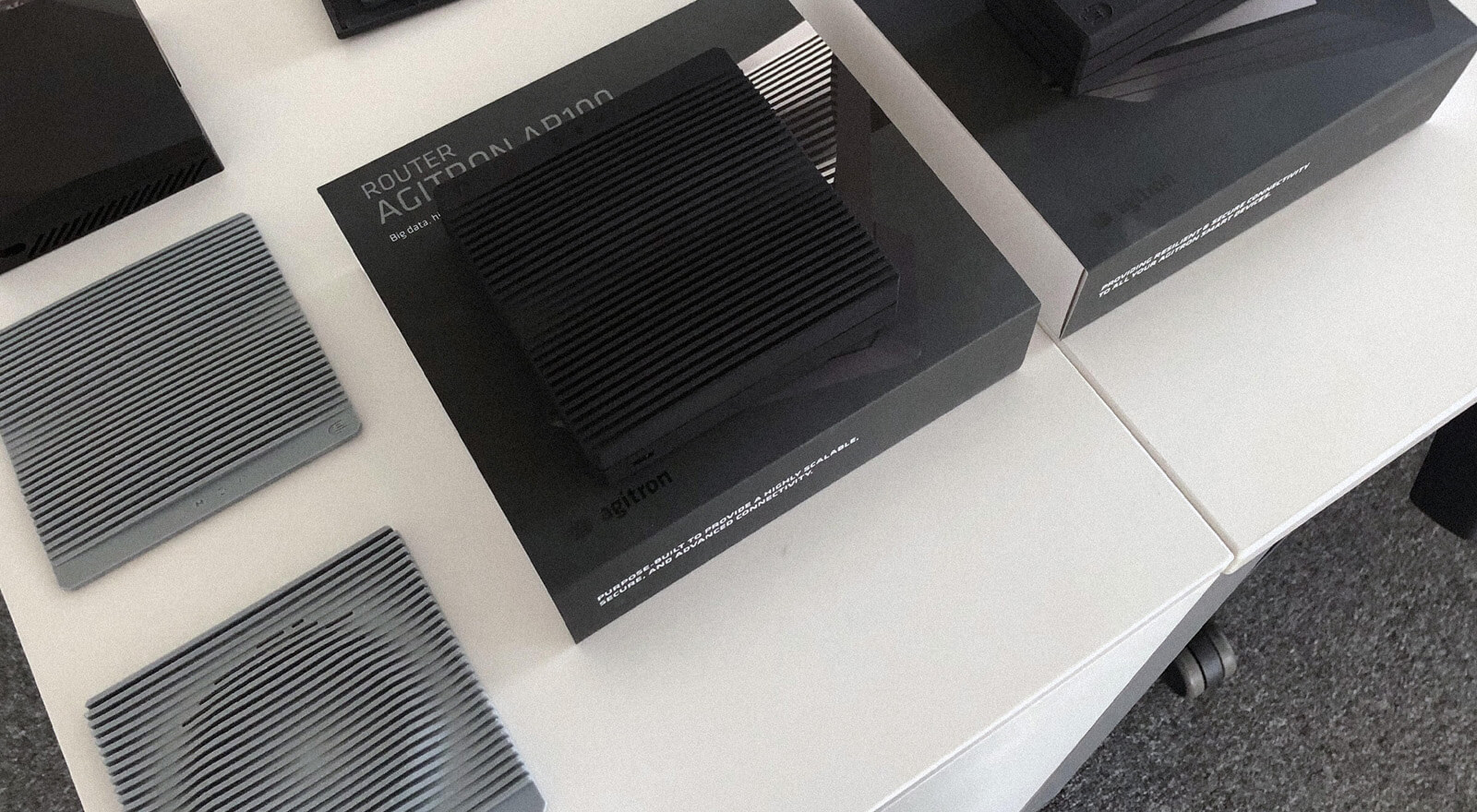 Advanced 3D printing technology enables the Agitron design team to quickly prototype and test design features of all Agitron products.
Success in developing solutions that the team set out to achieve, the team soon realized that technology itself was rarely the issue. Marko Liccardo , Agitron's CEO explains: "Over the years, we have stopped asking ourselves, 'Can we do it?'. To be honest, with all the technology and knowledge available to us, there is little that cannot be done. The real question is: 'Why should it be done?'. By making this our North star, we are able to focus on the value we put on the table".
Marko continues by explaining that the years of development have produced many ideas that the team thought it was too early to implement simply because their value in adopting such ideas may not yet be apparent to all relevant stakeholders. This alone has led Agitron to launch an early access program that would allow member organizations to tap into such ideas, often made possible by last generation technology, and that could potentially disrupt their business today by discovering better ways of doing what they do today or launching entirely new initiatives.
Participation in the program is not a one-way street. Members of the Agitron Lab program are actively encouraged to share their ideas with the Agitron development team and have the opportunity to influence the development schedule. In this way, they can take an active role in paving the way for new approaches in how stores can display prices and product information at the shelf edge or how stores can increase the efficiency of their processes.
When asked who it is for, Marko smiles and replies briefly: "For the bold" and continues: "In a world where companies no longer debate whether it is sensible to take the path of digital transformation, but see this path as the only option, companies that ignore the benefits of digitization and use archaic models to evaluate their return on investment are going out of business sooner than they think. Agitron Lab is our contribution to helping companies stay ahead of competitors and beat them not with size but with rapid innovation."