In Slovenia's second largest shopping center, Europark in Maribor, a store just went "next level". A Pepe Jeans London store, operated by the Slovenian company Hokston, d.o.o., is the first to introduce Agitron Smart Label electronic shelf labels in Europark.
With Agitron Smart Label electronic shelf labels, a brand new online store and a mobile app that serves as an interactive loyalty card, the store now fully embraces the omnichannel approach that not only improves the customer experience and promotes better relationships with multiple touch points, but also boosts sales across all channels.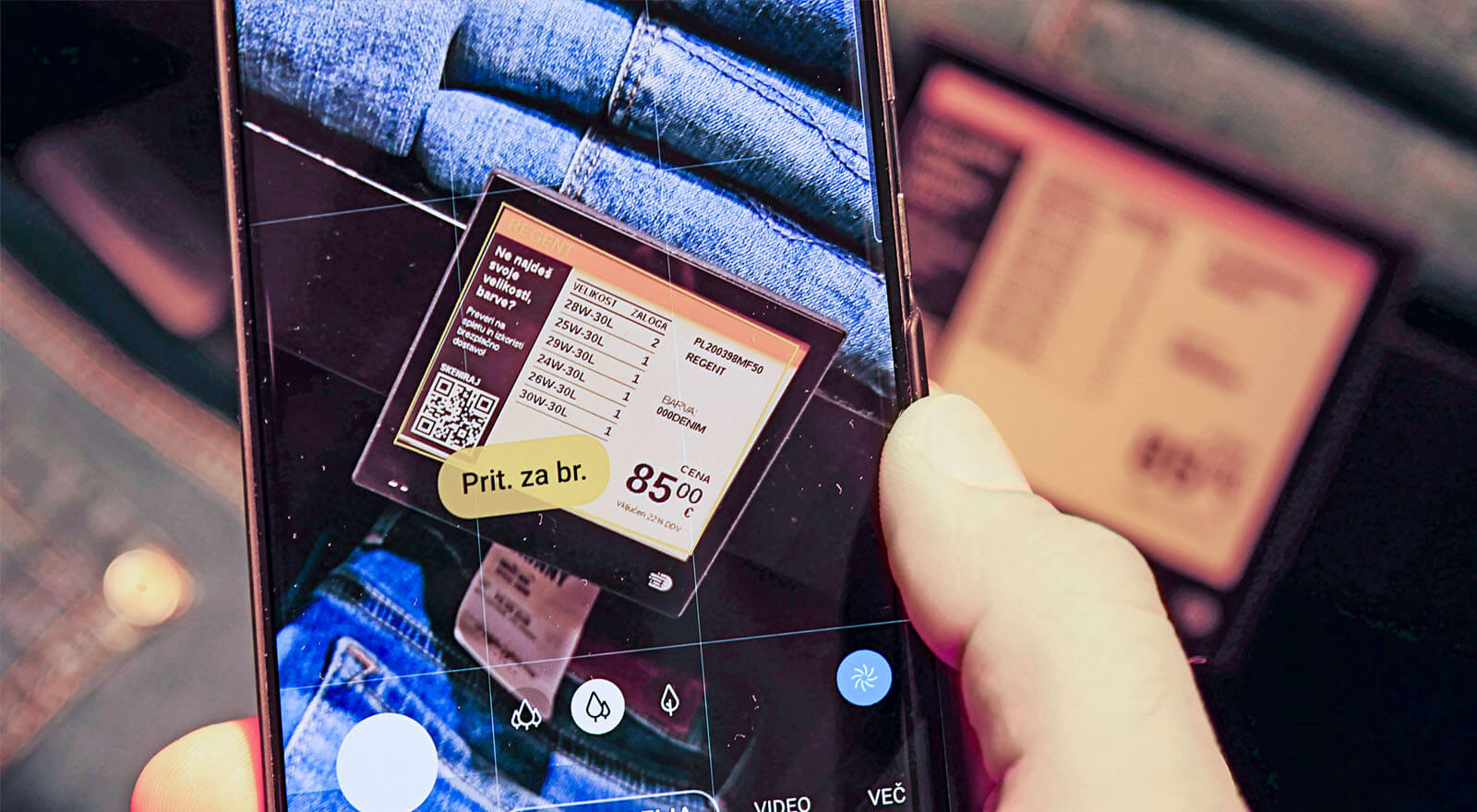 With Agitron Smart Labels, the store succeeded in intuitively combining its offline and online shop and store, and combining the best of both worlds.
It is not only the customers who benefit from a better connection between the offline and online shop of Pepe Jeans London. With the Agitron Smart Label electronic shelf labels, the shop assistants got a reliable ally that automatically changes product prices for them – without having to bother with new software or gadgets. In the first month alone, the store was able to save the cost of 200 paper price labels and the associated personnel costs. But that is not all – the Agitron Smart Label electronic shelf labels are able to display information about available product variants, sizes and stock levels in the store and online in real time. By scanning a QR code, customers can also find out more about the product in the store or for later viewing and online purchase.
Jerneja Kavčič from Hokston, d.o.o.
The main goal of our company has always been to exceed the expectations of our customers and implement solutions that nourish the relationship between the customer, the brand Pepe Jeans London and the business. With Agitron Smart Label electronic shelf labels, we have been able to make the missing link to a smooth shopping experience that offers great value to the customer, while relieving our salespeople of tasks that add little value and allowing them to focus on meaningful interactions with customers.
The Pepe Jeans London store in Maribor proves that the benefits of introducing electronic shelf labels are not limited to large retailers with extensive IT support and that the value of a better customer experience can be achieved almost instantly (as can any change in the information displayed on their e-paper display).