When channels collide
The increasing integration of offline and online channels is no longer a matter of choice for retailers. Instead, it can be seen as a strategic imperative. Electronic shelf labels, which are increasingly replacing paper labels, offer the possibility of integrating different channels to perceptibly align the channel-specific mix. Electronic shelf labels enable the omnichannel approach by better aligning price and product information that is available both online and offline.
Price consistency
tudies show that while consumers may be concerned about the frequent price changes online, often perceived as discriminatory, this does not seem to be the case for offline channels. On the contrary, electronic shelf labels seem to signal price consistency across channels and provide consistent information (e.g. consumer ratings) between channels. Even without the application of a dynamic pricing strategy (i.e. the constancy of prices), which can be one of the main advantages of electronic shelf labels, the product categories that received electronic shelf labels recorded an increase in sales. This result supports the importance of channel integration.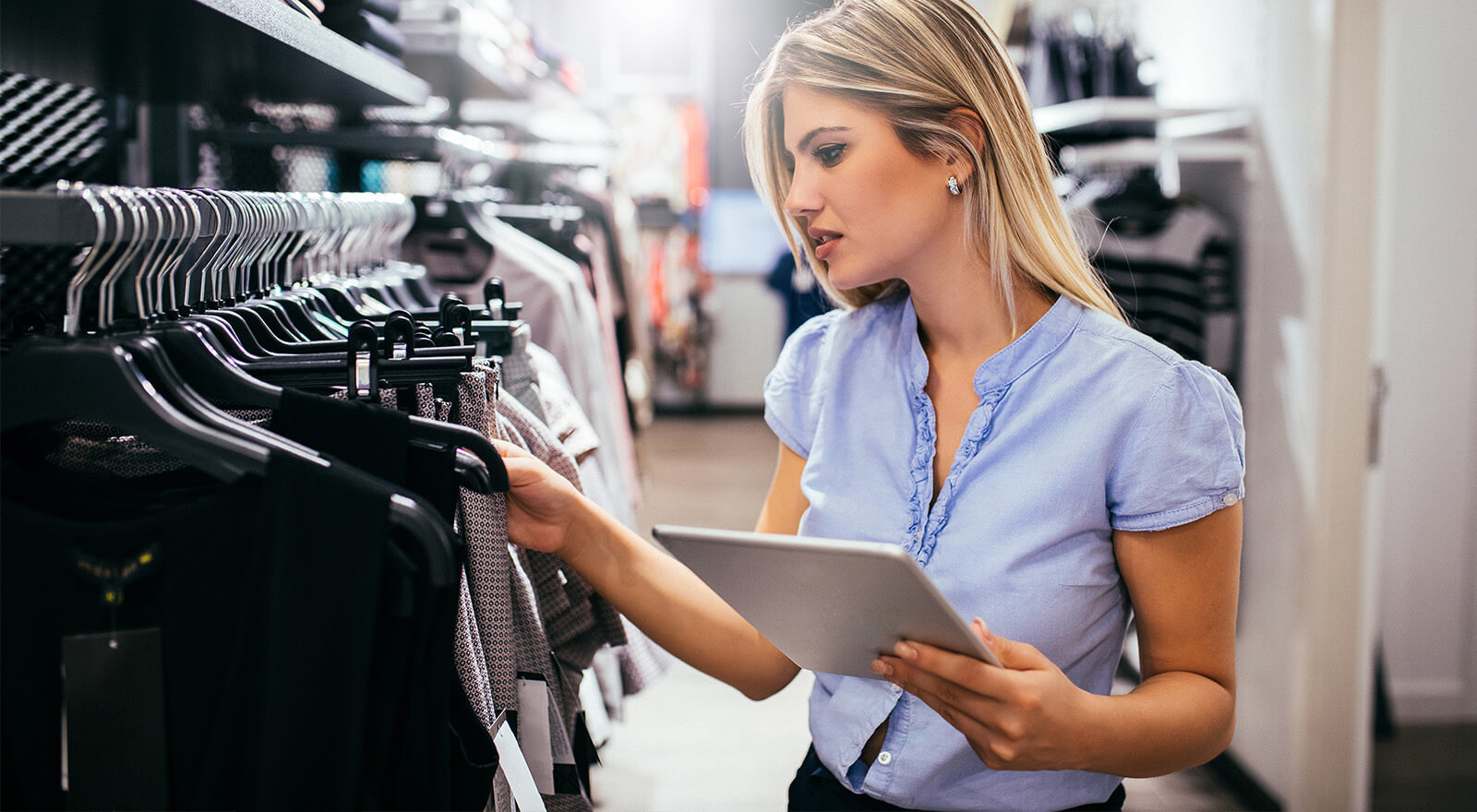 Now a common sight in every brick and mortar shop - a customer looking online for a potentially better offer
Electronic shelf labels help to imitate the online
Electronic shelf labels are digital and connected price displays for shops. Electronic shelf labels copy online shops in two ways:
Digital way to present more comprehensive and up-to-date price and product information (e.g. user ratings and reviews)
They enable retailers to change prices quickly (e.g. in response to competition, supplier or consumer behavior) or synchronize across channels (e.g. with the online shop).
Electronic shelf labels enable an increase in sales through price flexibility and discrimination. New pricing strategies can be implemented, such as targeted pricing (e.g. based on time of day), zone pricing based on distance to the store, the introduction of dynamic pricing or the use of other short-term advertising strategies to increase sales and profitability.
Dynamic pricing solutions can have a significant and lasting impact – typically sales growth of 2 to 5 percent and margin increases of 5 to 10 percent, as well as improved customer satisfaction through improved price perception of the most competitive items.
Farewell to showrooming
Electronic shelf labels reduce consumers' reasons for showrooming, i.e. looking for a better price online after viewing the product in an offline store, and signal the alignment of prices across channels.
Electronic shelf labels can display extensive information normally reserved for online shops, such as user ratings. Electronic shelf labels also have a positive impact on store image, as consumers appreciate innovative technology in retail.
Key takeaway
It is of strategic importance for every retailer to connect the offline and online channels in the best possible way. Electronic shelf labels can facilitate this by adding value to traditional stores with the best that e-commerce has to offer, including dynamic pricing that is not perceived as unfair when it comes to offline stores and, by aligning prices across channels, greatly reduces consumers' reasons to look for a better price online after viewing the product in an offline store.