Working with local partner Colby (an experienced distributor of video games and lifestyle products and part of ComputerLand Group, the most successful distribution group in South Eastern Europe), global tech giant Xiaomi has opened its first Xiaomi Store in Slovenia to better serve its growing base of users with its smartphones and other consumer electronics known for delivering a superior customer experience. A feat that is reflected in the company's excellent business results and the fact that it is rapidly climbing the Fortune Global 500 ladder and is currently ranked 338th.
To improve the efficiency of store operations, link each product in the store to its online counterpart, offer hour-based promotions, and last but not least, complement the store's modern look and feel, Agitron was tasked with providing its comprehensive electronic shelf labeling system – Agitron Smart Labels (models A290 and A430) and cloud-based management solution Agitron Connect.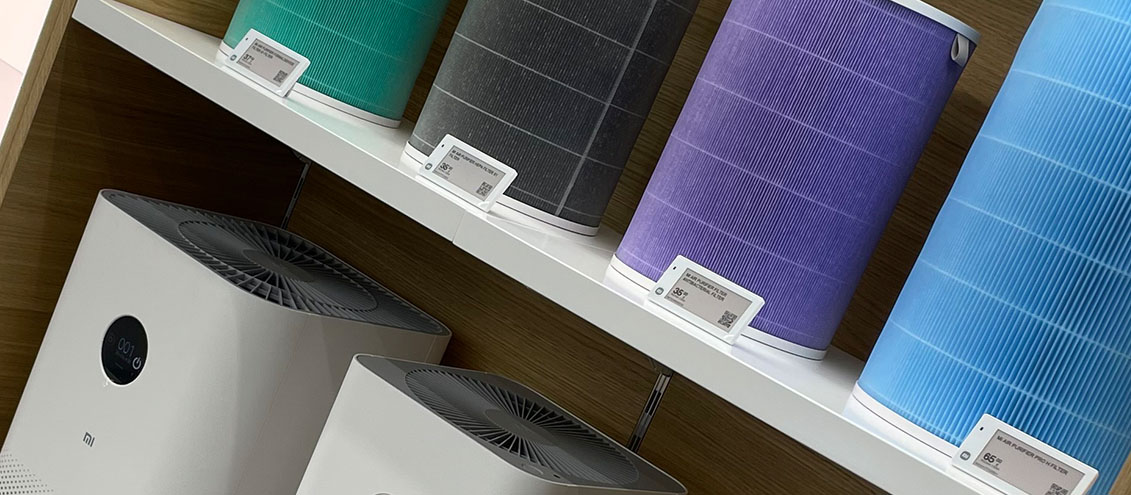 Customized Agitron Smart Label devices in the first Xiaomi Store in Slovenia.
Seamless ERP and online store integration with Agitron Connect
Thanks to the ease of integration and robust API system, Colby was able to leverage Agitron's API system to achieve seamless price synchronization with its ERP as well as its online store Xiaomi Store.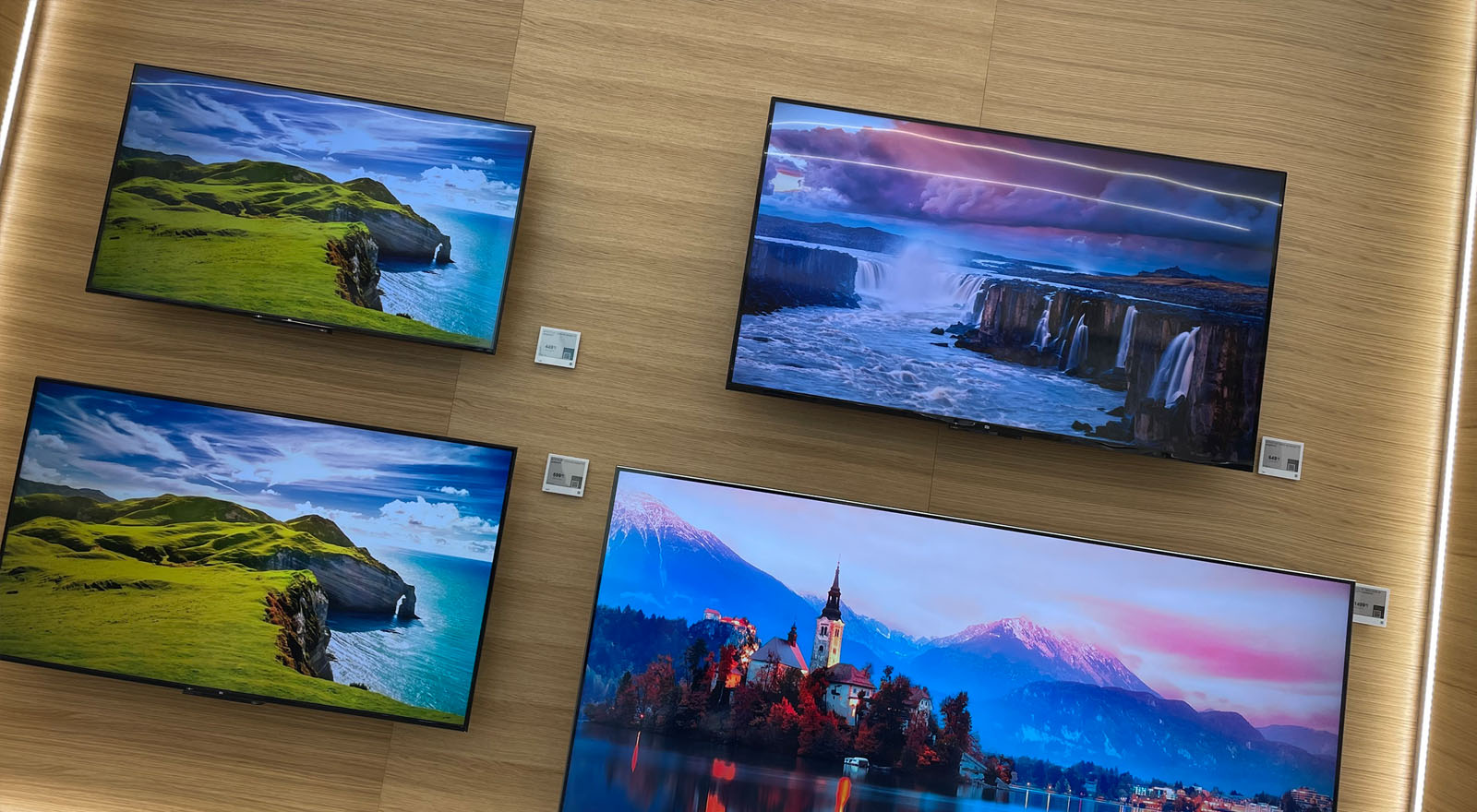 Agitron Smart Label A430 devices are used to display information about TV sets.
Customized Agitron Smart Labels
To ensure the electronic shelf labels blended in with the overall look of the store and help make Xiaomi products the stars of the store, Colby opted for a fully customized Agitron Smart Labels and chose a white case and protective glass with Xiaomi's well-known Mi logo.
Changing, limited and hourly offers in real time
The breakneck speed between ERP, Agitron Connect and Agitron Smart Labels, which requires no infrastructure other than the Agitron AR100 router to function, allows Xiaomi Store to change prices in real time during opening hours and limit special offers based on available products displayed in real time (e.g. "Do not miss out, there are only x products left") or time of day.